Comvita Winter Wellness Manuka Honey & Blackcurrant Elixir 200ml
$42.90 & Free Shipping
MUST HAVE in your medicine cabinet!
Support the immune system & maintain winter wellness, prevent flu, cough, influenza etc
Suitable for adult & children above 2 years old, not to be given to children under 2 years of age without health practitioner advice.
All-in-one formula with selected natural ingredients
Contains no artificial colorings, flavorings or preservatives.
Quick Response Customer Service
Replies within next working day on any issues you may have with your order.
Traceable Delivery
All orders are insured and shipped via a courier with tracking number to ensure that your orders are protected.
Secure Checkout
SSL Enabled Secure Checkout
Out of stock
Description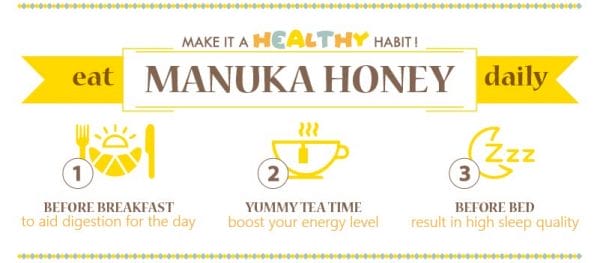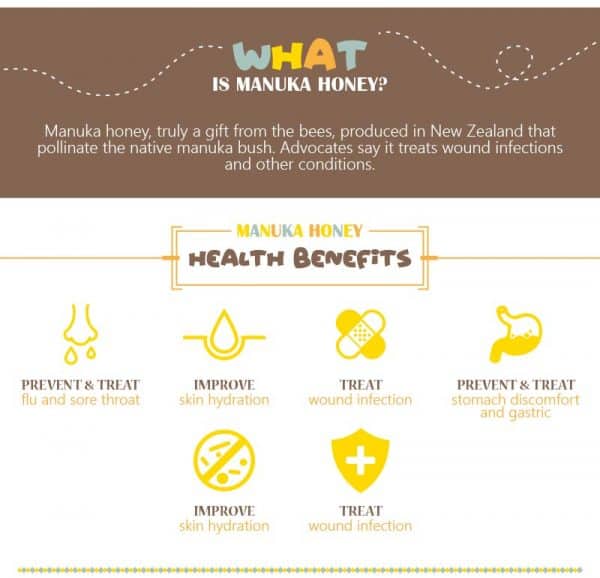 INTRODUCING
COMVITA WINTER WELLNESS
MANUKA HONEY & BLACKCURRANT ELIXIR
200ml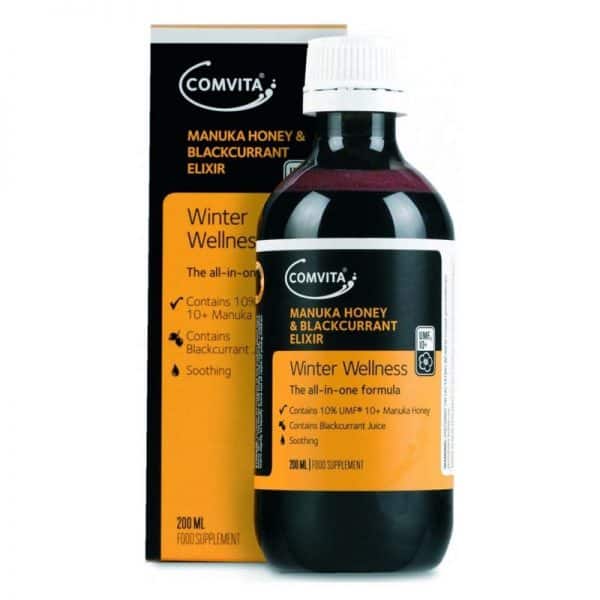 Comvita Winter Wellness Manuka Honey & Blackcurrant Elixir is an all-in-one formula designed to support the immune system and help maintain winter wellness. Contains: UMF 10+ Manuka honey, Blackcurrant juice – blackcurrants contain high levels of anthocyanins, Zinc – supports normal immune function. New Zealand Manuka Honey has long been valued for its contribution to a healthy diet and its reputation continues to grow.
Benefits of Blackcurrant Elixir
help to maintain WINTER WELLNESS

, prevent flu, cough, influenza, etc

100% New Zealand
10% UMF10+ Manuka Honey
Contain blackcurrant juice
Soothing

MUST HAVE

in your medicine cabinet!
Directions
Adults: Take 10mL (2 teaspoonfuls) 2 to 4 times a day. Take up to 40mL daily.
Children 2-8 years: Take 2.5mL (1/2 teaspoonful) 2 to 4 times a day. Take up to 10mL daily.
Children over 8 years: Take 5mL (1 teaspoonful) 2 to 4 times a day. Take up to 20mL daily.
Dilute with warm water and sweeten with honey as necessary.
Without health practitioner's advice, do not give to children under 2 years of age.
Ingredients of Blackcurrant Elixir
EACH 10ML CONTAINS
Multiflora Honey, UMF 10+ Manuka (Leptospermum scoparium) Honey, Blackcurrant (Ribes nigrum) juice concentrate, Apple (Malus spp) cider vinegar, Purified water, Elder flower (Sambucus nigra) extract, Maltodextrin (anticaking agent), Zinc gluconate, Peppermint (Mentha piperita) oil, Xanthan gum (thickener), Eucalyptus (Eucalyptus globulus) oil, Tea tree (Melaleuca alternifolia) oil, Fennel (Foeniculum vulgare) oil.
Contains no artificial colourings, flavourings or preservatives.
New Zealand Manuka has long been valued for its health-maintaining effects and Manuka Honey is gaining worldwide recognition for its unique properties.
WARNING
Pregnant or Lactating Women: Consult your healthcare practitioner before use.
PURCHASE NOW!
Disclaimer:
The content of this website is provided for general informational purposes only and is not intended as, nor should it be considered a substitute for, professional medical advice. Do not use the information on this website for diagnosing or treating any medical or health condition. If you have or suspect you have a medical problem, promptly contact your professional healthcare provider
Q & A
Honey is naturally free of gluten. It does not contain wheat or its by-products.