Who are we?
Our Mission
At HoneyCity, we all come to work every day because we want to achieve 2 things.
Quality at the best prices.
Most people do not know how these health food products are able to improve their health, and when they do, they are not getting them at the best prices. That is why HoneyCity directly distributes fresh health food such as manuka honey air-flown from New Zealand farms.
We want to bring health food to more people, that the average person is able to afford because falling sick, or feeling lethargic is most costly than the cost of taking these products.
Throughout the history of health food, people purchase their products through word of mouth and recommendation and often these information are distorted. Our mission at HoneyCity is to provide you with our own recommendations, backed by scientific reports and studies.
Over the years of building the business, today we are the largest and most visited online health food store thanks to the trust and belief that our customers have of our product quality and prices.
We are glad that in the past 5 years, we have managed to serve more than half a million parcels to all over Singapore and Asia Pacific. Elderly care and healthy lifestyle will always be core of our business to help caretakers and elderly to take care of themselves to have a better life!
HoneyCity is one of the brands managed by Cantley LifeCare Pte Ltd
Cantley LifeCare Pte Ltd also manages SeniorCare and PetFoodCare
What Our Customers Say About Us
Jean

Good value. Stock from
May 17. Dent on bottle. Packaging was solid so I Guess it was already dented before packing. Thankfully for personal use and not for gift.

26/02/2019

Kare Manuka Honey UMF 5+, 10+, 15+

Tam

Has been using Comvita Manuka Honey for ages. Glad I can find it now in Singapore. Comvita is Gold standard for Manuka Honey.

25/06/2020

Comvita Manuka Honey UMF 5+, 10+, 15+, 18+, 20+

LeZua

I bought 2 bottles of Kare Manuka Honey, one for myself which I've yet to try and the one is for my parents . I bought it after I read about it on one of the blog reviewing on this brand and others., mentioned that this brand taste has more bitter than sweet which is good for diabetic I believe. I'll update again once I try.

13/07/2018

Kare Manuka Honey UMF 5+, 10+, 15+

Simon

Delicious! Hardest part is to stop eating... had 2 after every meal.
Thanks seller for fast delivery

13/11/2020

Goli Apple Cider Vinegar Gummy ACV 240g 60 Gummies

Eugene

The honey was well packed. Taste is good and goes well with yoghurt.

28/01/2019

Comvita Manuka Honey UMF 5+, 10+, 15+

Edmund Lee

Good customer service, very responsive. Delivery was fast. And of course Comvita is by far the best brand out there for Manuka honey. Highly recommend purchasing your Manuka honey from Honey City.

17/03/2019

Comvita Manuka Honey UMF 5+, 10+, 15+

Shirley Tan

Delivery is fast and the manuka honey tastes great! Will definitely buy again!

03/07/2019

Dina Sim

Very fast delivery. Awesome product also! Thank u!

22/12/2018

REDCORAL Honey Bee Apitherapy 120ml

Sher Ling

Fast delivery except the payment part by credit card keeps giving error.

09/03/2019

Taku Manuka Honey UMF 5+, 10+, 15+

Jean

Manufactured Mar 17. Would have preferred newer stock for a longer exp date. A bit pricey.

26/02/2019

Comvita Manuka Honey UMF 5+, 10+, 15+
Meet Our Team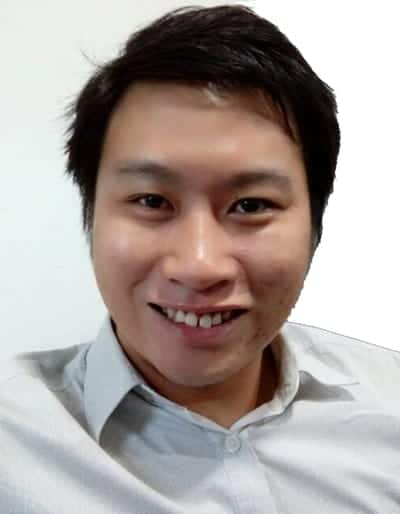 Henry Hoe
Co-Founder
A serial entrepreneur in the e-Commerce industry.
I was constantly falling sick one time. I was introduced to health food, and I started consuming it on a daily basis and I found that not just that I have not fall sick so often, but I feel more energetic.
Henry now believes in the benefits of health food and wants to share it with more people.
Cedric Soh
Co-Founder
Since graduating from NUS, Cedric has decided that he wants to be an entrepreneur, building a company that he would love and improve lives. He has dabbled in the distribution of books, educational toys, operating food & beverage, red wine distribution, renovation firm, and even silver and gold bullions retail.
It is finally in Ecommerce for Caretakers and Elderlys that he found his passion and interests.
All of us deserved to retire comfortably and blissfully.
Ecommerce is wonderful and Cedric loves the way it brought down costs for consumers and bring convenience to the door step. He is now working hard to deliver high quality at a low cost to clients.
SeniorCare will work hard for Singaporeans, giving elderly and caretakers more space and convenience.
Candy Lim
Business Development Manager
Peizhen Tan
Marketing Manager
Natalie Toh
Customer Service Manager
Guo Wei
Logistics and Warehouse Assistant
Kate
Customer Service Officer
Junica Solano
Customer Service Officer
Yumi Kamir
Personal Assistant
Hazel Olayres
Graphic Designer
Mitzie Salvador
Graphic Designer
Paramveer Singh
Web Developer