Esmond Natural Lecithin (Non-GMO) Made in USA-2400mg 300 Softgels
$39.00 & Free Shipping
Lecithin is essential to every living cells in the body.
Help to protect against certain cardiovascular problems
Improve brain function
Help to keep the liver and kidneys healthy
Promotes good health and longevity!
Help to prevent arteriosclerosis.
Made in USA
Quick Response Customer Service
Replies within next working day on any issues you may have with your order.
Traceable Delivery
All orders are insured and shipped via a courier with tracking number to ensure that your orders are protected.
Secure Checkout
SSL Enabled Secure Checkout
Description
Introducing
Esmond Natural Lecithin (Non-GMO)
Made in USA-2400mg 300 Softgels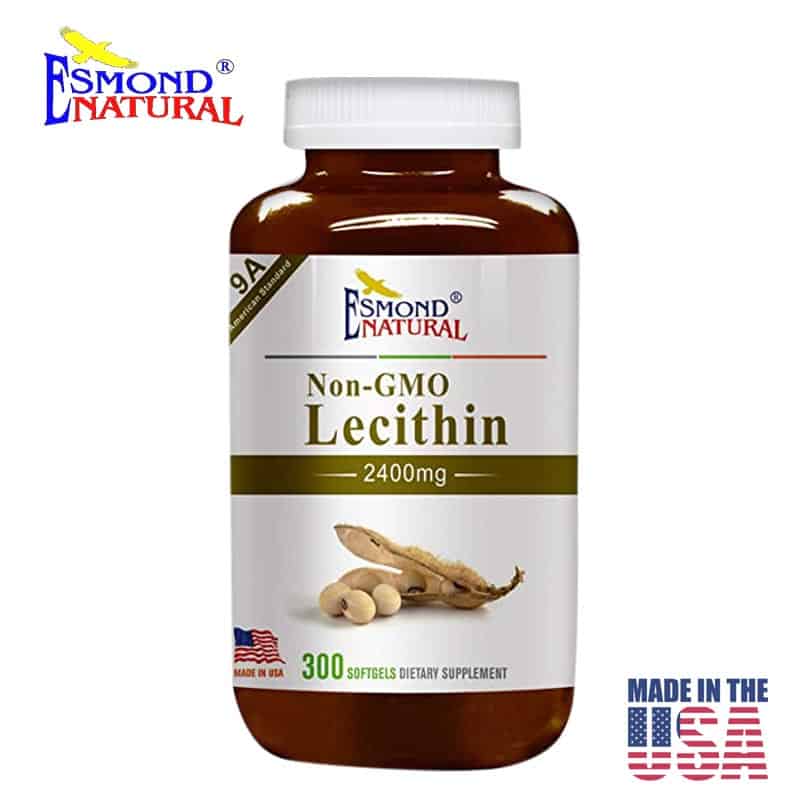 Product Description:
Lecithin is essential to every living cells in the body. It is a liquid with mostly Choline, but also includes Inositol, Phosphorus, and Linoleic Acid.
Lecithin may help protect against certain cardiovascular problems, improve brain function, help keep the liver and kidneys healthy, and may help prevent arteriosclerosis.
Contains Choline, needed to produce the neurotransmitter acetylcholine, supports healthy memory, brain function, and nerve function.
Promotes good health and longevity!
Increased the absorption of Omega-3 about 5%
Decreased absorption of Omega-6 (bad fatty acid) about 5%
MADE IN USA within an FDA & GMP Compliant Facility with high-quality ingredients; 3rd party tested for purity! Dietary Supplement, One of the few FDA compliant Chinese Herbal Dietary Supplement to sell in the United States, 100% ALL Natural Chinese Herbs. Contains no pharmaceuticals, artificial coloring, or preservatives, and uses traditional Chinese manufacturing techniques, meeting quality controls according to the USA and European health standards.
Manufactured by complying with the 4 G's in Herbal Supplement practices (Good Agricultural Practice, Good Processing Practice, Good Manufacture Practice, Good Laboratory Practices).
Esmond Natural Lecithin Health Benefits
Product Details:
Package Dimensions : 6.54 x 3.43 x 3.43 inches; 1.34 Pounds
Manufacturer: Esmond Natural, Inc.
Ingredients:
Lecithin 2400mg.
Other Ingredients: Glycerin, Gelatin, Purified Water.
Directions:
For adults, take two (2) soft gels daily, preferably with a meal.
Esmond Natural Lecithin Supplement Facts
**Pregnant women, children, and anyone with any illness should consult with their medical doctor prior to taking this product.**
Purchase Now!
Disclaimer:
The content of this website is provided for general informational purposes only and is not intended as, nor should it be considered a substitute for, professional medical advice. Do not use the information on this website for diagnosing or treating any medical or health condition. If you have or suspect you have a medical problem, promptly contact your professional healthcare provider
Q & A
There are no questions yet