Kare Manuka Honey UMF 5+, 10+, 15+
HoneyCity is authorized Singapore dealer of Kare manuka honey.
HoneyCity has been established since 2015, providing authentic, lab-tested UMF manuka honey
Sourced from the nectar of New Zealand Manuka flowers
Manuka honey is known to have bacterial-fighting properties
Enjoy straight from the jar, or add to cereals, porridge, hot drinks and more
Description
Additional information
Reviews (3)
Questions & Answers (14)
Description
HoneyCity is authorized Singapore dealer of Kare manuka honey.
HoneyCity has been established since 2015, providing authentic, lab-tested UMF manuka honey

INTRODUCING 
Kare Manuka Honey UMF 5+ 500g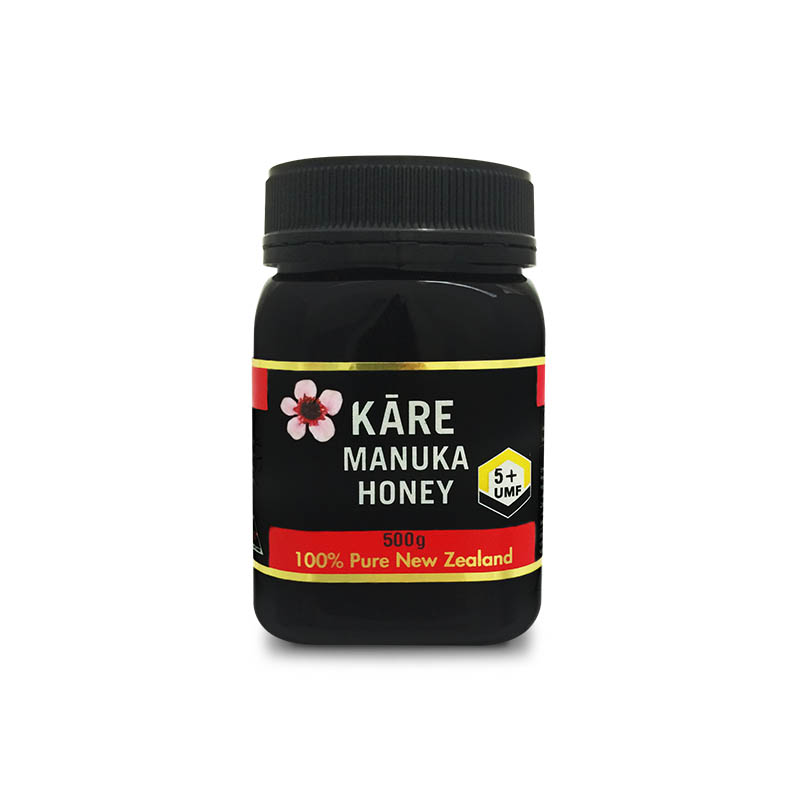 Kare Manuka Honey UMF 10+ 500g
Kare Manuka Honey UMF 15+ 500g
PURCHASE NOW!
Disclaimer:
The content of this website is provided for general informational purposes only and is not intended as, nor should it be considered a substitute for, professional medical advice. Do not use the information on this website for diagnosing or treating any medical or health condition. If you have or suspect you have a medical problem, promptly contact your professional healthcare provider
Additional information
| | |
| --- | --- |
| Weight | 0.6 kg |
| UMF | 5+, 10+, 15+ |
Questions and answers of the customers
A

Yes, for 4 year old, UMF 15+ is alright. Do take note that some honey shops like to recommend higher UMF for adults, and lower UMF for kid. We prefer to follow New Zealand's health recommendation, the same UMF for adults and kids, just that a small teaspoon of Manuka honey for the kid, as the kid is smaller in size.UMF 10+ and above is recommend for daily consumption, twice or thrice a day.UMF 15+ is recommended for those with digestive problems, or poor immune system.

A

For the mixture with apple cider vinegar, yes there are many articles that do highlight this refreshing healthy drink for daily consumption.I personally use apple cider vinegar with other honey for the tasty drink, and eat Manuka honey on its own. The reason is because Manuka honey does not taste as great as other honey as Manuka Honey is meant to improve health while other normal honey has that sweet taste to go together with Apple cider vinegar for great taste.

A

For health benefit on its own, you can eat Manuka honey directly from a tablespoon twice or thrice a day, without mixing with water. After eating it, you can wash it down with water.

A

Nope, Kanuka honey is not raw. Neither has it been treated at high temperature. Although kanuka honey is not as well-known internationally as its big cousin Manuka, it actually contains more of the Manuka factor that enhances the antimicrobial (or antiseptic) properties of the honey.Both these honeys are thought to be so potent at healing infections that many hospitals around the world are now turning to them.

A

It is advisable NOT to store in refrigerator. Store it in a normal cabinet, away from direct sunlight.