Why I Tried 10 Types of Authentic Manuka Honey, and the Truth About Fake Manuka Honey
Heard about manuka honey's exceptional health benefits and how taking it daily can boost your immunity?
You're not alone.
Many others have also weighed the benefits of manuka honey. They wonder why honey from some high-quality brands are so bitter, when people generally assume that honey is sweet. Even more people have wondered why they are so expensive and wonder if they are worth it for their health! We'll explain the reasons behind the truth of these questions below.
Here comes another thought: is that honey you bought real honey?
Scroll to the end to discover how you can find out if your manuka honey is fake.
I Love Eating Manuka Honey for Health!
I eat a teaspoon in the morning and a teaspoon just before I sleep for health benefits like enhancing my immunity.
I'm not the only one who does this. Friends who have experienced the benefits themselves opened the doors to this incredible health supplement to me. I never looked back again.
Manuka Honey – Used in New Zealand for Healing
This natural supplement has been used by New Zealand's Maori community for centuries because of its incredible anti-bacterial and healing properties. Celebrities including Gwyneth Paltrow and Scarlett Johannson are said to be big fans.
"It really adds an amazing glow and your skin is so soft afterwards. It pulls out the impurities—and it's a nice foundation, especially if you are going to a big event where you want a great glow and you want to take that extra 15 minutes to do a treatment before you put your makeup on. It preps your skin in a really nice way" – Scarlett Johannson
I haven't applied honey on my face yet though. I do use manuka honey-based skincare products like royal nectar face masks and lifting creams. You'd probably have to ask my wife whether it works for me 🙂
Honey has been known for its special properties for thousands of years. We have learned that certain types of honey from specific plants have a greater range of attributes than others, and the honey that comes from some varieties of the New Zealand manuka bush (Leptospermum scoparium) is one of these.
Manuka honey is produced in New Zealand by bees that pollinate the native manuka bush. Advocates say it treats wound infections and other conditions.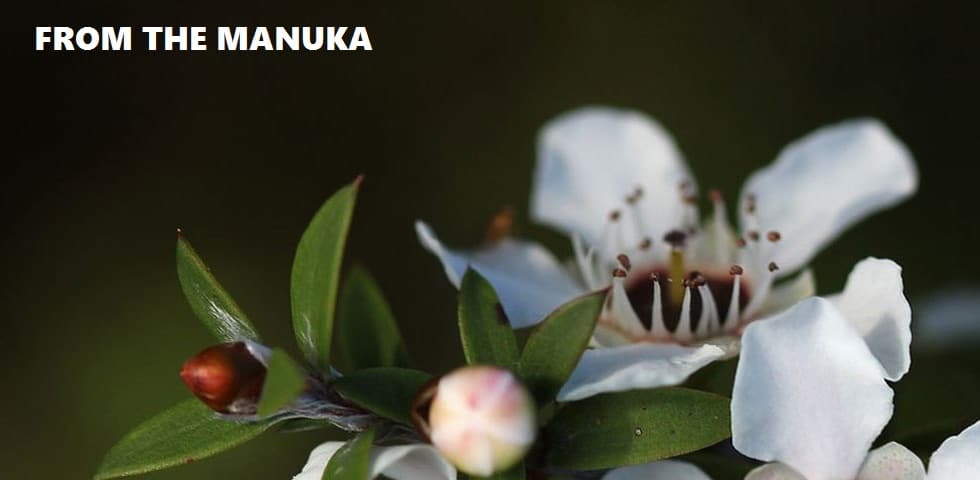 I usually buy higher grades that has at least UMF 10+ to treat illnesses such as sore throats and stomach disorders like stomach ulcers. Scientific studies have shown that they inhibit bacteria growth!
Beware of Fakes! 90% Of Manuka Honey Is Fake!
When I first started buying, I was not aware of the global honey scam. I assumed that the terms MGO, MG, Active, AMF, and all these funny names and letters were all just different names. I learnt that 90% of the manuka honey sold worldwide is fake because scammers use honey or corn syrup to sell for a high profit.
The New Zealand government is aware of this and enforces UMF labeling. You can check for manuka honey's UMF authenticity and see whether the brand you are eating is endorsed by the New Zealand Government UMF Board.
If you have an external wound, you can also apply a little to the wound and dress it with a bandage. This draws healing fluids and nutrition to the affected area and creates a naturally thin layer of moisture at the wound surface. When you remove the dressing, you will not damage new tissues and will therefore allow your wound to heal faster.
Eating Manuka Honey Regularly
For daily care, I take a spoonful of honey before a meal, once or twice a day. Usually, I take one spoonful before I sleep, and one spoonful in the morning before breakfast.
This is the most important as prevention is better than cure. It's a key feature of manuka honey's antioxidant properties. It appears that it slows the oxidation process in the body, which is associated with many degenerative health conditions. Manuka honey may anti-oxidize and protect us from free radical unstable oxygen damage in our bodies.
However, not all honey is made equal.
I have tested more than 20 brands, but now, I am only using a few brands from New Zealand.
More Than 20 Brands of Manuka Honey in New Zealand and Singapore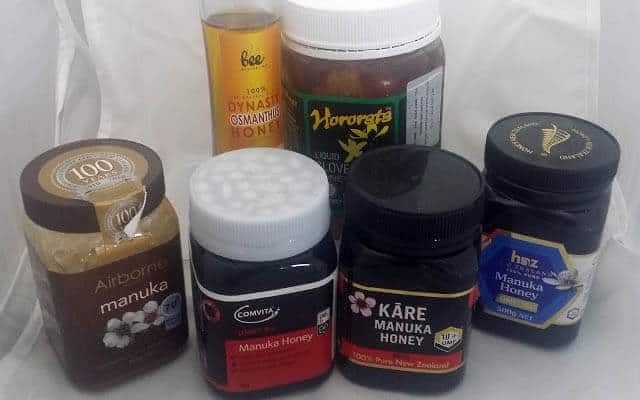 I must have consumed more than 10 brands of honey before concluding the 3 best brands.
There are so many reviews to read, so many things to check, and the best way is to test it on me.
【Edit: As of June 2021, I have tried more than 20 brands for tasting and through checking out the farms in New Zealand. Comvita still wins hands down as the public's favourite brand. For me, taste-wise, it seems like Comvita is still the best-tasting, mildly sweet version.】
Through this test, I personally feel these are the best brands:
Comvita Manuka Honey 康维他麦卢卡蜂蜜
Kare Manuka Honey
Woodlands Organic honey
Comvita- Most Famous Globally and In Singapore康维他麦卢卡蜂蜜
是最信赖的麦卢卡蜂蜜品牌
One is Comvita, the only public listed honey company in the world. Comvita beekeepers are the experts in the honey crop, and the Comvita quality system filters out any low-quality ingredients to ensure that only the best honey will make the Comvita Manuka UMF® Honey quality grade. No other company knows their honey like Comvita.
In Chinese, Comvita is known as 康维他。 康维他麦卢卡蜂蜜是华人最信赖的麦卢卡蜂蜜品牌。
The only drawback is that due to the high quality, Comvita honey retails for $129 in Singapore! It's pricey honey but well worth the price!
Kare – New Zealand's Favorite
For a mid-range-priced brand, the other brand I buy for regular consumption is Kare UMF® Honey. It's a great brand, direct from the farm and the beekeepers are strictly trained to ensure good quality honey. The activity levels of all Kare UMF® honey are backed up by certificates of guarantee, copies of the relevant laboratory testing certificates and UMFHA certificates.
Kare is one of those family farm brands that you can trust; I buy plenty as gifts for my business partners and associates. Coincidentally, this is my wife's favorite as it is less sweet and more bitter compared to other brands.
What Does Real Authentic Manuka Honey Look Like? How Can You Tell if It's Fake?
What does real manuka honey look like? First, different brands and seasons may produce different textures and tastes. Stay calm even if your honey tastes different from the last bottle from the same brand with the same UMF. Seasonality affects the manuka bush as well as the bees, so be prepared for slightly different tastes and textures.
It should be relatively smooth, thick, and with a smooth, velvety texture.
A lot of fake manuka honey out there is nothing more than dissolved sugar or syrup where it's grainy and tastes overly sweet. Check out these key differences between the two:
| | | |
| --- | --- | --- |
| Characteristics | Authentic Manuka Honey | Fake Manuka Honey |
| Texture | Thick and doesn't spill fast | Runny, smooth and spills quickly |
| Taste | Taste is quick to disappear | Taste lingers for a long time because of the sugar present |
| Stickiness | Not sticky when rubbed in between fingers | Sticky when rubbed in between fingers because of added sweeteners |
| Smell | Subtle and floral smell | None or sourish smell |
| Diffusion | Takes a long time to dissolve in water, usually settles into a lump at the bottom | Dissolves immediately in water |
| Impurities | Usually has small impurities like pollen | No impurities |
Differences Between Authentic and Imitation Manuka Honey
Do check out www.umf.org.nz to ensure your brand is in there and make sure you are buying from authorised dealers.
For UMF-certified manuka honey, visit HoneyCity (Manuka Honey Experts) for the lowest price in Asia. We fly in our honey from New Zealand regularly and do our due diligence to ensure that our products are authentic and UMF-certified. Take them daily to boost your immunity.
For more such healthcare and beauty tips, LIKE HoneyCity on Facebook to get valuable health tips! You can also Facebook Message their team there or email info@honeycity.com.sg if you have more questions.